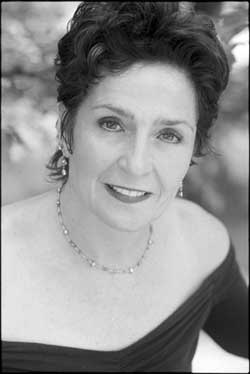 - Jan
SUMMER 2015
Every Friday, Irish Times 6-9 p.m
July 11th - Private Party....Jim Enrietti and his brothers BD party
August 8th - Italian Festival with Jim and Terry Enrietti
Daniel Park - August 20th, Thursday
September 12th, Parade of Nations - Micigan Tech
.
WINTER 2013/14
Hello! Well, once again it's winter and I will be performing at one of the most awesome powder ski hills in the US!! , Mt. Bohemia, located near Lac LaBelle, Michigan. (in the UP of Michigan) where it never stops snowing! It's listed as number 7 in Powderhorn Magazine for best powder mountains! This is an ungroomed ski hill...not for beginners....but loads of fun.......I look forward to seeing you there!
SCHEDULE
Dec 27-31st. Every day 4-8 p.m. except NYE....not sure on time yet, but it will be later and late! Come join the fun this week at the Hill! New snow every day....it never stops this year!!
Every weekend after except Friday, January 3rd.....I will be there on January 4th, Saturday!
I hope to see you one of the weekends at the hill!! They serve great burgers and the yurt bar is something you need to experience!! It's awesome!
SUMMER 2013
May 10th - Sturgis in Skandia 6-9 pm
May 18th - Anthony's on Jefferson in Milwaukee, WI
June 4th. The Monty in Hancock 6 - 9:30
June 8th Lanse Park Fishermans Tournament
June 14th, Sturgis in Skandia 6-9
June 15th - Park in Munising - 11-1 pm
June 18th, Tuesday, Munising Park 6-8
June 21st. Make Music Madison, WI
June 28th. Sturgis, Skandia MI
July 18th Daniel Park 7-8:30 pm
July 27th, Saturday Private Party
August 7th Marquette Co Fair 4-7 pm
August 9th Band Shell at Presque Isle Park 7-8 pm
August 21st. Holiday Inn, Marquette, MI
Hello!! Keep warm and get ready to ski at Mt. Bohemia!! I'll be playing music in the yurt when it opens (hopefully @ end of December, if not sooner) and it is going to be a great year!!! There are some new editions to the hill and sooo many good things to eat and drink!! Come join the fun and listen to some music on Friday and Saturday evenings!! 4:00-??? Hope to see you there sometime this winter!!
WINTER 2012
Hello Everyone!! I hope everyone has been doing well this winter! It has been a busy one for me and I'm sure the same for you!! I am in and out of Michigan during the winter. Fortunately, I will be here in February and will be performing at Mt. Bohemia!
\WINTER 2011
There is a lot of snow in NYC this year!! Unbelievable storms...like the UP.
I will be in and out of NYC this year. Some time in NYC, some in Michigan, Wisconsin and Portland, OR. I look forward to seeing you all again soon and the summer of course at the lake! Best to all of you!
SUMMER 2010
Come join me around the area for festivals and future dates. Will be posting soon!!
BACK TO NYC IN 2010
WINTER OF 2007/2008: NEW YORK CITY
LIVE ENTERTAINMENT....... "SANTE FE RESTAURANT".....SATURDAY EVENINGS
9:30 p.m. (located on 79th Street btw. 2nd and 3rd. Ave)
HAPPY HOUR STARTS AT 10:00 - CLOSE
GREAT FOOD, FRIENDLY PEOPLE AND "ENTERTAINMENT"!!
COME JOIN US....SEE YOU THERE!!
**The Back Fence In Greenwich Village**
April 18th. 8:30 - 11:30 p.m
April 20th6:30 - 9:15 p.m.
April 25th 7-8:30 p.m.
Located on the corner of Bleecker & Thompson in the Village!
MAY 2006 - EXCITING NEWS!!
Exciting news! In May, I'm going to be on Public Access TV. We are filming the first part of May. The hour long program of me singing with a fifteen minute interview can been seen in Queens in May and in Manhattan in the month of June! If you would like a copy of the program, just send me an email and I"ll send you the DVD! Thanks again!
. Jan is currently in two productions, both musicals. One is called "Come Away" and is going to be performed at the Producers Club, 358 W. 44th Street, Mid Town, Manhattan. The performance dates are May 6 Friday (8p.m) 7 Saturday (2p.m & 8p.m) 8 Sunday (3p.m.). Jan is understudying one of the main principles, Naomi and singing in the ensemble. For tickets go to SmartTix and put the Code: JAN in and save $5.00. I hope to see you there!

The other musical is called, THERE'S A MARQUE. This is a new musical by Leon Davis. This production is under Equity Showcase Code and in the hopes that it will get picked up by Broadway, so rehearsals are intense! When it does get picked up by Broadway, Jan is guaranteed a role in the show! So keep your fingers crossed!! Performance dates for this show are: May 20-29 at the American Theatre for the Arts on west 54th street (btw. 8th & 9th Ave.) Mid Town, Manhattan

WINTER OF 2004 - Jan is off to the Big Apple! She is excited about her new adventure and experiencing new musical ideas in the music mecca of New York City! Keep her in your thoughts and prayers. She will see you next spring! Don't forget to email her if you get a chance at janmarnold@aol.com She would love to hear from you!!

Winter 2003:

I've been entertaining around the Portland area with a trio that I put together. I have Pat Connell on madolin/guitar/vocals, Bob Burgeni on bass/piano/vocals and me on guitar and lead vocals. The trio has been so much fun....The "boys" have been super to work with and I consider myself very lucky for the opportunity of having them work with me and their wonderful friendship! Thank you, Bob and Pat!

Positively Entertainment, the music entertainment magazine of Portland came to interview us this Saturday. We will have a write up in the magazine and in the future our picture could be on the front cover!! .

ARTICLE IN POSTIVELY ENTERTAINEMENT: www.positivelyentertainment.com/features/may2003/jan.html

Love,

Jan

I will be performing on the Deck at the Downtowner every Thursday (6:30 - weather permitting) this summer and at the Mariner Inn North on Fridays (starting June 12th) and 2 Saturdays a month at the Ramada Inn, Hancock (starting May 31st. at 8:00)

.....Please try to catch a show!

It was so exciting and fun opening for Dan Seals! His show was terrific!

Special thanks to Frank Farthing for helping out with his special talents on the guitar and madolin, HIS TALENTS AND FRIENDSHIP ARE GREATLY MISSED!

I will be performing at the theatre in Ontonagon on June 25th, Wednesday evening!

God Bless You!

Jan
For booking info, please visit my booking info page! Take Care and God Bless!
Click here for a brochure

- Jan

SHOWBIZ NEWS